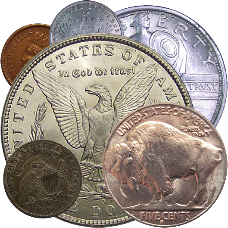 HVNS MENTORING PROGRAM
HVNS members have expertise in numismatic specialties have agreed to make themselves available to HVNS members who want to expand their horizons. Whether you have just a few questions or would like ongoing advice and support to achieve a numismatic goal, feel free to contact them.
Buying and Selling at Auctions
Ken G.
ken.glover@gm.com
Creating an Exhibit
Erie N.
ernienagy@gmail.com
Developing a Numismatic Library
Michael H.
mjhoward111@gmail.com
Giving a Presentation
Mark J.
mkjajj3671@outlook.com
Organizing a Collection
Uni and Keith M.
unimarbutt@gmail.com
Photographing Coins
Edward T.
edwardt147@hotmail.com
Using the Internet for Numismatics
Jim M.
jmotley@alpinecomputers.net
Writing an Article
Al R.
alraddi@aol.com